High quality hydraulic motion control solutions that safely tilt, latch, level, lift and stabilize your equipment.
For 50 years, Power-Packer has engineered a robust and innovative line of hydraulic position and motion control products. We specialize in developing and manufacturing (electro) hydraulic solutions for global OEM's and Tier 1's in diverse mobile applications such as: drive systems for convertible rooftops, truck cab tilt, stabilization legs, stable and precise adjustment for medical equipment, and more.
With headquarters in The Netherlands and the U.S. and manufacturing plants strategically located around the world, Power-Packer delivers state-of-the-art motion control solutions, regardless of your geographic location, application or design challenge. Power-Packer designs and manufactures precision components for transportation, medical and industrial applications to help you and your employees work smarter and safer, no matter how simple or complex your motion challenges may be. Our industries and applications include:
On-highway – Cab tilt actuation, hood lift actuation, steering cylinders, roof lifters, latches, locking mechanisms (from our brand YVEL) and hydraulic components for commercial vehicles: cab over engine trucks, work trucks, trailers, buses, fire and rescue vehicles, and more.
Off-highway – Hydraulic stabilization systems for underground drills, mobile all-terrain cranes, drill rigs, blast hole drills, rock crushers and other types of off-highway equipment. Cab tilt systems and hood lift actuation in forestry, material handling and other applications.
Automotive – Convertible rooftop actuation, ride height, and body panel actuation for trunk lids, doors, hoods, and spoilers.
Military – Cab cylinders, latches and pump designs, gasoline, and diesel-hydraulic power units, and hydraulic flow control valves.
Medical – Manual-hydraulic and electro-hydraulic actuation for hospital beds, patient trolleys, shower chairs, physical therapy tables, operating tables, scanner tables, treatment tables, emergency stretchers and gurneys.
Industrial – Hydraulic actuation for floor scrapers, lifting tables, scissor tables and lifting platforms
Aftermarket – Cab tilt spare parts
516 Hillcrest Drive
Westfield, WI 53964
P.O. Box 327
7570 AH Oldenzaal – The Netherlands

Edisonstraat 2, 7575 AT Oldenzaal, The Netherlands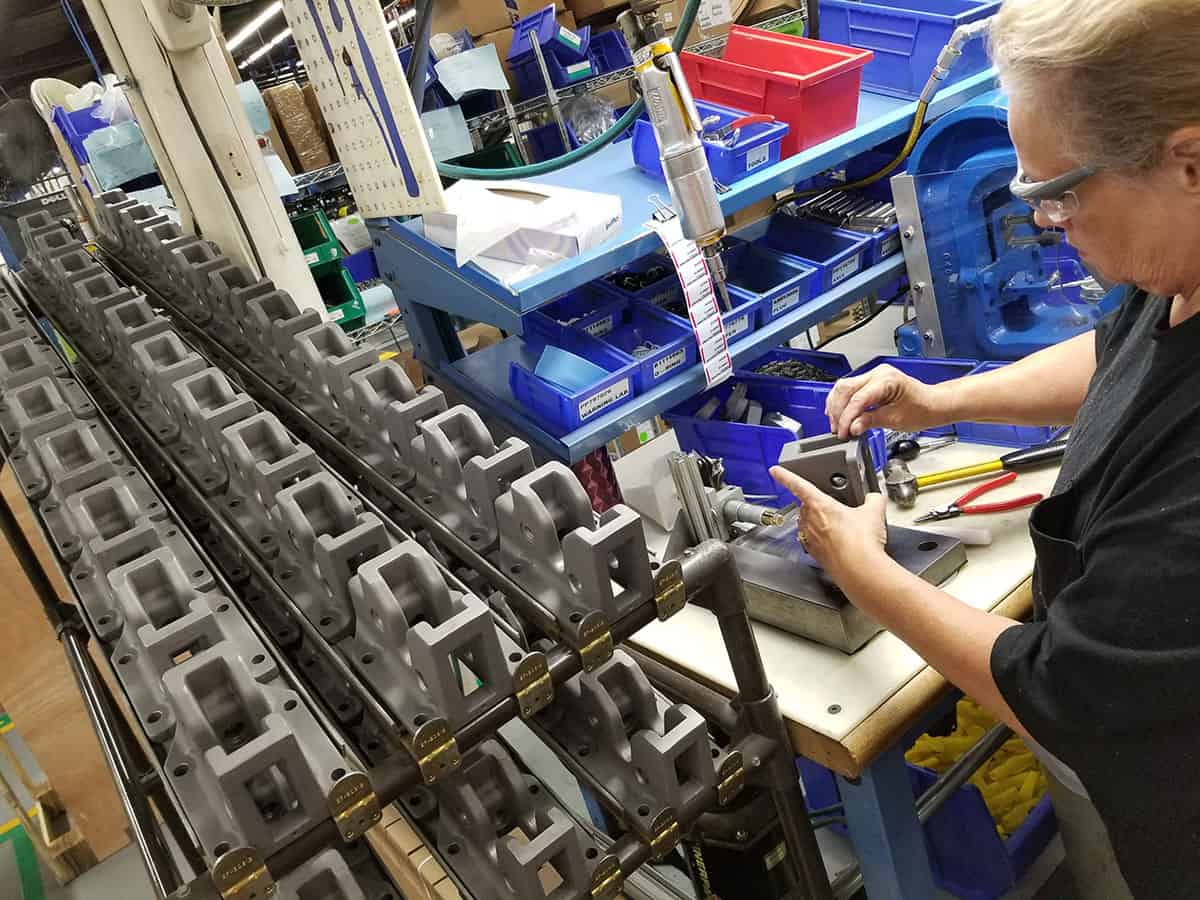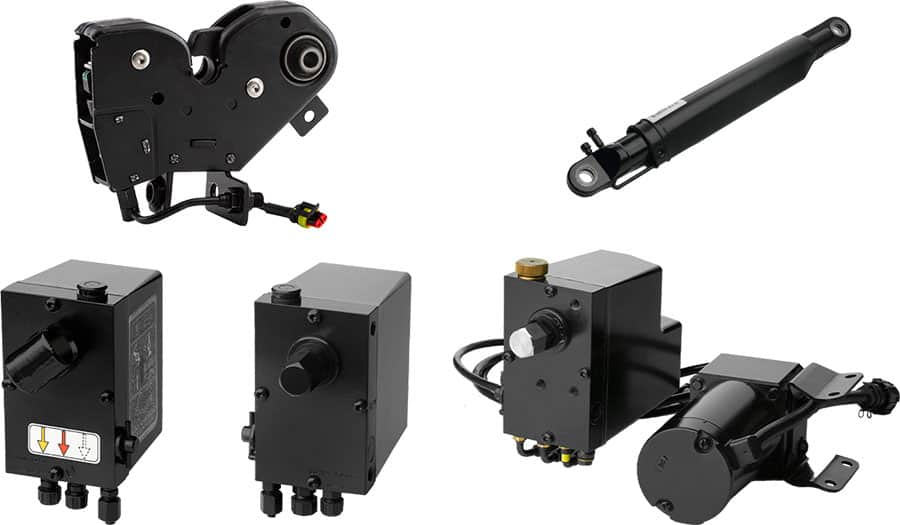 Hydraulic Cab Tilt System
Enhanced driving and tilting comfort. Global trusted advisor of innovative, high quality integrated motion control systems for Commercial Vehicles. Extensive range of manual pumps, electric pumps, cab tilt cylinders, integrated units, latches, locking systems, and more..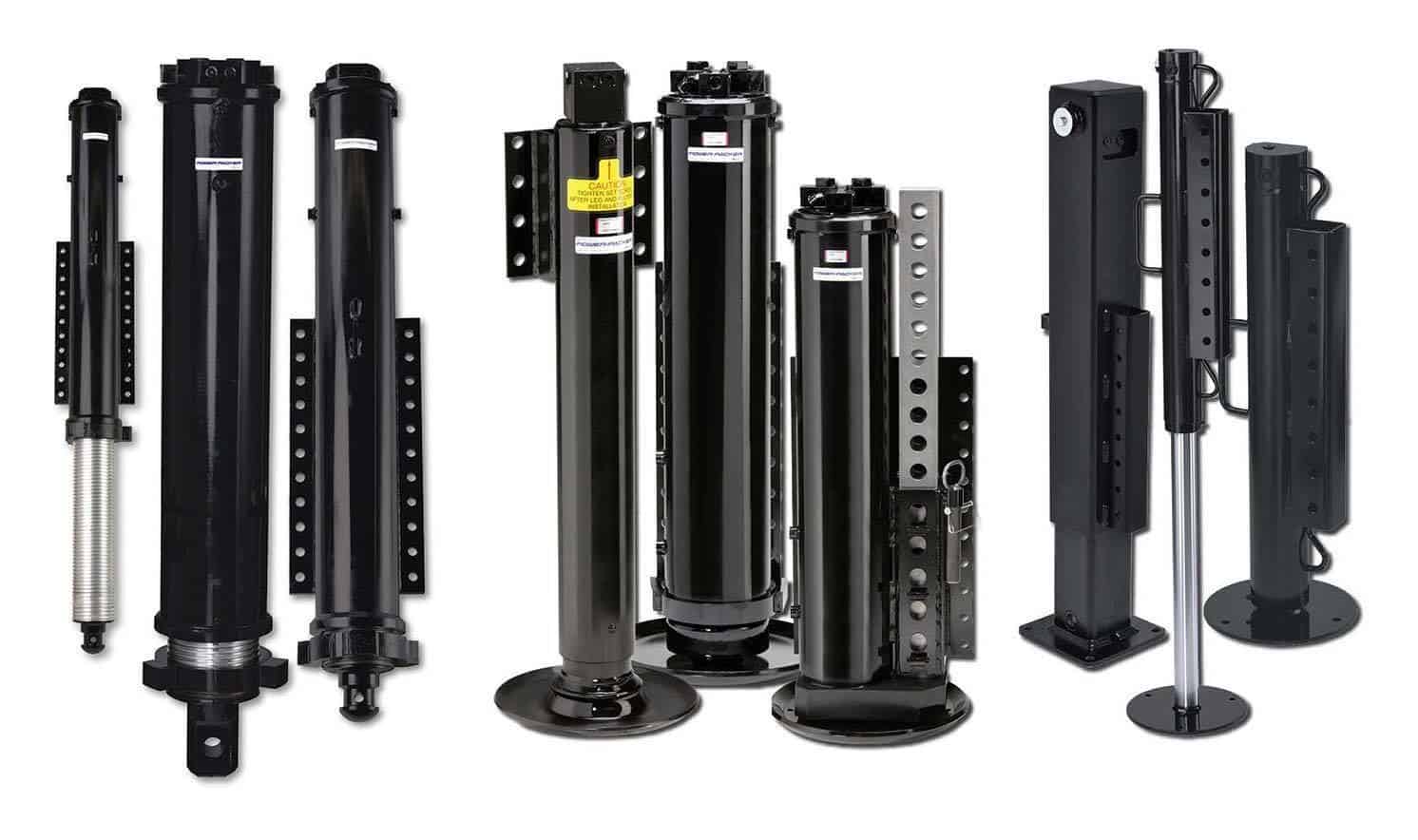 HYDRAULIC STABILIZATION LEGS AND OUTRIGGERS
Superior performance. Hydraulic motion control and stabilization systems. Wide range of bore sizes, load ratings and stroke lengths, from heavy-duty to lighter-duty work trucks.

AUTOMOTIVE ACTUATION
Automotive solutions that solve space, weight, noise, and efficiency challenges in today's vehicles. Built to last with no maintenance required, Power-Packer hydraulic systems meet automakers' stringent quality standards. Our actuation systems are integrated in all types of convertible. Varying from lower class models to exclusive models, ranging from soft tops to fully retractable hardtops.
MEDICAL ACTUATION
Compact but powerful solutions.  High-quality, easy-to-use, (electro) hydraulic solutions for medical applications, whether electrical power is available or not.
Connect with Us
Want to learn more about CentroMotion and our family of brands?